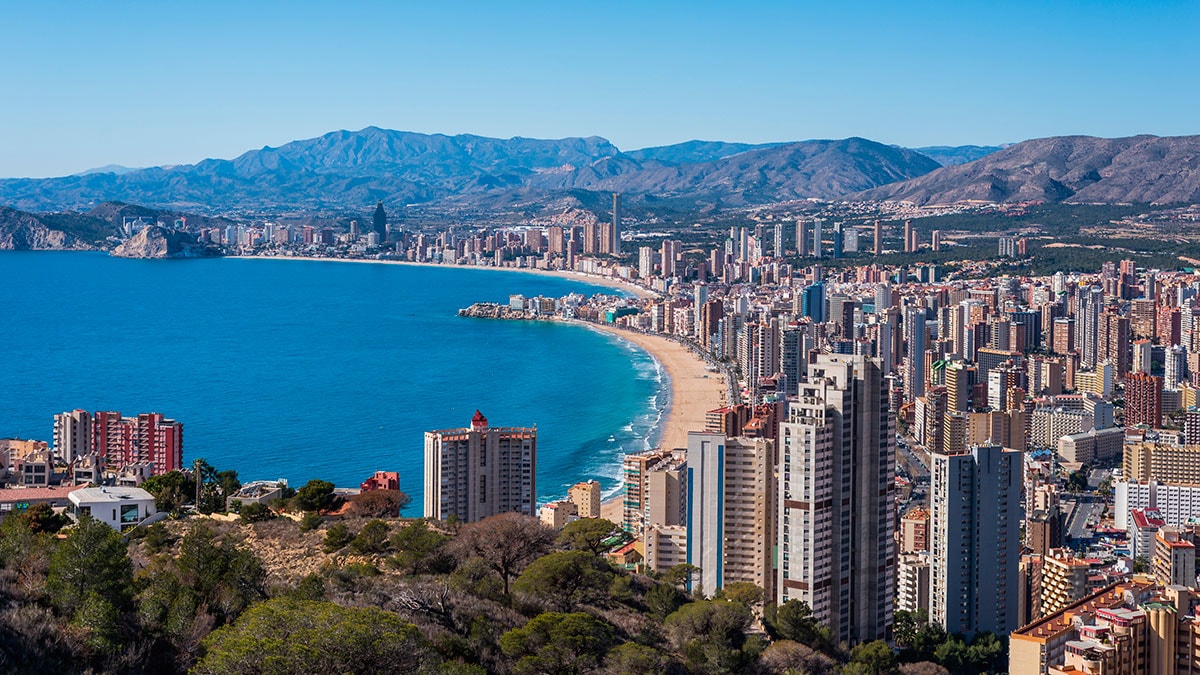 Benidorm is the ideal golfing destination on the Costa Blanca because of the amount of resources it offers, the quality of its hotels and of course the warm climate and sandy beaches, among other reasons.
Levante beach has the largest number of bathers, with two kilometers of soft sandy beaches running from the "old town" until the Ricón de Loix. Poniente beach occupies the area from the "old town" to the neighboring cove of Finestrat. This beach has the same high quality as the Levante but is quieter. Between Playa de Poniente and the Old Quarter there is a small calita known as the beach of Mal Pas, which is accessed from the port or the stairs that descend from the Castle.
The historic center is situated around the tip Canfali, emblematic image of Benidorm with its white stone balustrade and its viewpoint. In this area are the neoclassical church dedicated to Saint James the Apostle. From the Plaza del Castillo you can access by typical narrow streets to the shopping center from the Plaza Triangular, and walk along Calle Martínez Alejos, Gambó, Dr. Perez Llorca or the wide avenue of the Mediterranean.